Apps are the most preferred digital tools for internet users. Whether you want to buy a ship or a needle, you will need a website or an app to buy. Today, we will talk about React Native and provide you the guide to Hire React Native Developers.
From native to cross-platform and from web-apps to hybrid apps, all need a framework and what better to choose than React Native. So, planning to Hire React Native Developers is the best way to enhance your business. It will help you to Optimize React Native App Performance.
According to Statista, mobile apps will earn more than $935 billion worth of revenues for businesses by 2023. So, if you are planning to leverage this market for your business then you should think of React Native.
Now, let's discover some benefits of choosing the framework for app development. 
Advantages Of React Native
Speedy Development
It helps with the sharing of codes across platforms. So, developers don't need to code separately for Android or iOS. This makes the development of the apps much faster.
Reusing the Code
Developers can not only reduce the coding with React native, but they can also reuse the codes easily. It means that the bulk of the source code can be reused.
Agile Methods
React Native helps developers with rapid development approaches.It leverages an Agile approach to the development of apps.
Reloading Feature
Hot reloading in React Native helps you to tweak your code and check them live on the app.
Saves Money
It is simple, you don't need to have two separate developers for Android and iOS development. So, your cost of development is reduced.
Features of React Native
Cross-Platform Technology
With effective code-sharing across the platform, you can minimize development time. Android and iOS platforms make up 99% of the mobile OS market share.
So, you can create apps for Android and iOS platforms with React Native developers.
Real-Time Tracking
Companies can also use reloading as a React component with proper skills for excellent apps in their portfolio.
Javascript Programming
Firms can hire React Native App Developer that have Javascript knowledge. Because it uses Javascript programming.
User Interface
React native comes with ready-to-use UI components. Though you can create your own interface from scratch with a React Native developer.
Automatic Updates
React Native facilitates the automatic updates of the apps. You can hire React Native developer to release new features more rapidly.

What Makes React Native Popular?
Why will any framework be popular?
Any business needs accelerated app development. So, it is not a bad idea to hire a React Native developer for your apps.
The UI in React Native is structural. These parts of the structure help React Native developers with native elements.
React Native Developers can leverage these parts by assembly through javascript. It is the reason why React Native remains a popular framework
For most companies, choosing a React native is natural. That is because:
Good UI navigations
Greater UX with UI assembly
Build better and faster apps
Launch apps faster and update them more swiftly
No need for different native developers
Developers can initiate the Faster application development lifecycle
React Native Development Tool
Code Editing
An IDE or Integrated Development Environment helps developers to code, debug, compile, and even design graphics for the application.
React Native developers can use client-side tools provided by the Javascript library.  These libraries can help developers with the excellent development of web-apps.
Companies can hire React native app developer to use such tools, which are listed here:
An Atom
Atom is a highly customizable text editor. It enables React Native developers to add different features.
Nuclide Tool
Nuclide Tool is an IDE. It is built as a single package with a text editor like Atom.
Visual Studio Code
Visual Studio Code is a source code editor for apps. React Native developers use it for different platforms. It is an open-source tool.
Sublime Tool
A React Native developer can easily use this tool for markup and prose. Sublime Tool is an excellent text editor for ease of coding.
Other Development Tools
A React Native developer relies on the amazing toolkit with a framework. Here, we have discussed five such tools that help React Native developers.
React Native Tools
It is a Visual Studio code extension. It offers an excellent environment for React Native projects.
Reactotron Tool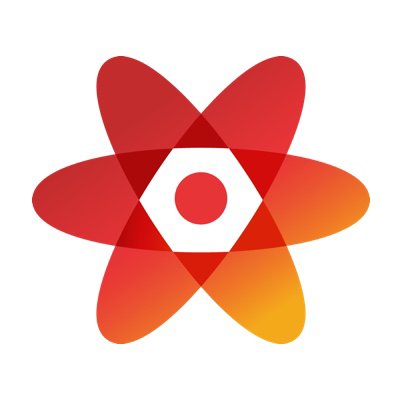 A slow debugging process can bog down your app traffic. Here, Reactotron Tool is designed to help speed up the debugging of React Native apps.
Reduxsauce Tool
Creating actions and reducers in apps can be a complex process. Reduxsauce is a tool that reduces the complexity of such processes.
Expo Tool
It is a set of React Native tools. Expo Tool is designed to help developers with rapid cross-platform apps for Android and iOS.
Ignite CLI
How can a React Native developer speed-up the development of apps? It is simply through boilerplate codes. So, an Ignite CLI is the right tool for developers to get Redux files, boilerplates, and unique UI styles.
Why Hiring A Good Developer Is Hard?
Javascript has become Commonplace
Javascript is the powerhouse of technologies. Whether it's Node.Js, React.Js, or even React Native, there is no end to JS excellence.
The giants of fortune 500 companies prefer Javascript technologies. React Native is purely based on Javascript. It is the reason why there is a huge demand for React Native developers.
Javascript technologies can help you with many benefits over your competitors. You can achieve
Good mobile apps with great UX
Develop better cross-platform apps for your business
It is a complete package with frontend and backend support
The Fastest Growing Language
According to a Stack Overflow Report, Javascript is used by 67.8% of developers around the world. With more than 8.36% of the Javascript code nested, it is also complex.
There is an evolution in JS-based technologies. So, if you choose to hire a React Native developer or a developer for any of the JS technologies, you are choosing the fastest-growing language.
Hiring the JS developer is difficult
According to research from Korn Ferry, 40% of hiring in the US gets outsourced to RPOs (Recruitment Process Outsourcing).
The reason why companies are choosing to outsource recruitment is that choosing the right talent can be more difficult at times.
Hiring the right React Native developer can be a tad difficult if you don't know the right skill set to look for.
As former CEO of General Electric once said that if you get half the recruitments right, you have the talent in recruiting new talent. So, it is paramount for your business to hire React Native app developer with the right skill set.
Business Benefits Of Hiring A React Native Developer
Coding Efficiency
React Native can help you with reusing the code. You can hire React Native app developer that can use code more efficiently.
Simultaneous Tasking
React native developers can multitask with this framework. It means that you can develop UI codes and simultaneously test them.
Ease of Development
React Native allows the server-side rendering as well as client-side support. It means that a single code will work for both. You can hire React native freelancer to leverage the convenience of a single code.
SEO-Friendly
JS can help you get faster loading pages with good UX. So, you get more traffic and higher rankings in SEO.
Hard Skills To Look In A React Native Developer
Junior React Native Developer
If you are planning to hire React Native Junior developers then you got to know some important factors.
They may have little or no work experience. They are recent graduates or pass-outs.
A junior React Native developer  should have skillsets like:
JS Coding:
React Native is a JS framework. You should hire a junior React native developer who has coding skills for JavaScript ES6 or later.
React Native Abilities:
A React Native junior developer should have high knowledge of the React Native framework. The developer should be aware of its main components, APIs, and libraries.
Execution of navigation:
A junior React Native developer needs the main types of navigation within an app.
Knowledge Of Redux:
Redux is a state management tool. It allows React Native developers to easily manage states of the elements shared across components.
Compiling, debugging, and testing:
Junior React Native developers must be acquainted with debugging. They also need to have firsthand knowledge of testing and compiling.
Even if you hire a less experienced React native developer, they must have some basic knowledge of the app development process. They should also have some project experience.
Middle React Native Developer
Middle level React Native developers are those who have at least two years of experience or more.
A middle level React Native developer must know how to:
Optimize performance:
A middle level React Native developer should be able to use the most common approaches to optimize the app's performance.
Develop mobile-specific features:
Middle developers should have expertise in the integration of hardware like cameras, microphones, GPS sensors, and gyroscopes to React Native apps.
Store data and cache data offline:
A middle developer should have knowledge of different types of databases and React Native libraries. They should know data caching.
Integrate with external services:
Middle developers should know how to integrate third-party services (Google, Facebook, PayPal) in mobile apps.
Deploy apps:
A middle React Native developer should know Signup flow. Also, they should have knowledge of how to deploy an app.
Middle-level developers are far more reliable and require less control than junior developers.
Senior React Native Developer
A senior developer is like an expert in React Native development  It requires a minimum of three years of experience.
But, more than the experience, they need to have rich React component skills for excellent apps in their portfolio.
Things a senior developer must be able to achieve with React Native are:
Develop native apps:
A senior developer must be acquainted with several different native languages like Swift, Objective-C, and even Kotlin. These languages can help them achieve amazing native mobile applications.
Integrate Libraries:
Senior developers should be able to integrate all the native libraries and frameworks into apps. They must be able to make it more native through React native and yet cross-platform.
Set up CI/CD:
Continuous Integration and Continuous Delivery means better code quality. It allows developers to increase the transparency of the development process. It also allows them to provide real-time features to users.
Mentor and build:
A senior developer needs to have React Component skills to create greater apps in your portfolio. They should understand the difference between different development approaches and choose the right one.
A senior Developer must be able to share new ideas and perspectives. In the end, they should know the exact plan to create greater React Native component skills that offer the best apps for the company's portfolio.
Things To Check While Hiring A React Native Developer
Soft Skills
Soft skills are probably more important than hard skills to React Native developers. The amount of experience also plays a part.
All three levels of Developers should have different skill sets. Here is what you should expect from each level of the developer with regard to soft skills.
Junior Developer- Curiosity and learning
Middle-Level Developers- Problem-solving and a new approach
Senior Level Developers- Accountability and decision-making
Cultural Fit
Any React Native developer that you pick should be in sync with your company culture. If it is not then working as a team can be a huge challenge.
Portfolio
Portfolios reflect a developer's knowledge and experience. Whether they are junior developers or senior developers, having React Components with Skills for Portfolio is important. Many developers use GitHub to show their skills by adding links to resumes.
Client Feedback
You should check on the developer's feedback from their clients. You can check their LinkedIn profiles and other such places for the client's feedback before hiring them.
Requirements Of Developer
The developer must have command over HTML, CSS, and JavaScript. They should have a working knowledge of JavaScript libraries like jQuery or Backbone.Js.
They should be skilled in front-end CSS frameworks like Bootstrap and Foundation. Most of all they should have experience in  React.js development
Do's and Don'ts Of Hiring React Native Developers
Do's for hiring React Native developers
Hire scalable and skilled developers.
Someone with a good understanding of the business model.
Hire developers from the same domain.
Get developers with the ability to innovate app development.
Don'ts for hiring a React Native developer
Never put budget ahead of quality.
Don't consider a single ROI instead of three types of ROI(simple ROI, effectivity ROI, and risk Aversion ROI).
Never hire offshore developers without proper documentation.
Don't hire developers from companies that don't have domain knowledge.
How To Hire A React Native Developer?
There are many ways to hire a React Native developer. You can hire in-house, offshore, and even dedicated developers on contract. Let's see some amazing ways to hire them!
When & How To Hire An In-House Developer?
If you want to know How To Hire React Native Developer for in-house, you should have proper infrastructure, equipment, and a development team.
You can look to hire React Native developers for in-house employment through job boards like Glassdoor, Monster, and others.
You can even leverage LinkedIn for your search. There are RPOs that can help you recruit the best developers.
When & How To Hire A Freelancer?
The biggest advantage of working with freelancers is that you can find experts with broad knowledge and experience at a smaller budget. It is perfect for smaller projects.
You can look for a freelancer in React Native communities like /r/reactnative on Reddit and in groups on Slack, GitHub, LinkedIn, and Facebook.
When & How To Hire A React Native Development Company?
Hiring a React native development company can suit you if you are considering mid-sized or large projects for your business.
It helps you scale your apps better with innovative development techniques and specialties. Most importantly, they provide complete ownership of the project.
Finding a React Native development team can be difficult. But, some firms like Clutch, GoodFirms, G2.com, or Extract.co can help you with the search.
When & How To Hire Dedicated React Native Developers?
If you are considering hiring dedicated React Native developers, then you should consider development companies that offer framework experts.
These developers stay dedicated to your projects. Any company should look for dedicated developers when they need specialized skills for specific projects.
Finding A Professional React Native Developer
React Native Communities
React Native developer communities are the best place for different boilerplate codes, UI components, and other tools.
All you need is to just specify React Native, the framework, or topic area of interest, with your location in a browser search.
Most vibrant React Native communities include:
/r/reactnative on Reddit.
Training opportunities on CrunchBase, Slack, and Github.
LinkedIn.
React Native, GraphQL, React JS Developer Facebook groups, and more.
React Native Conferences & Events
There are several different conferences, events, and hackathons related to the React Native that can help you find great developers for your projects.
Freelancing Websites
There are many websites on the internet that can help you find great React Native developers. Apart from the official React Native blog that provides an idea about the component skills of developers for portfolio and also their skills, there are other websites too.
Personal Network
Don't mind asking for a referral in a personal network. Your network of developers, professionals, and even LinkedIn contacts can help find amazing talents.
React Native Developer Salary
According to Glassdoor.com average salary for a React Native Developer is $77,000 in the United States. However, the salary of any developer depends on a myriad of factors from experience to skill base.
| | |
| --- | --- |
| Country | Salary for React Developers |
| United States | $71,000-$117,000 |
| United Kingdom | $50,000-$80,000 |
| Canada | $60,000-$80,000 |
| Germany | $60,000-$90,000 |
| Ukraine | $25,000-$30,000 |
| Australia | $90,000-$140,000 |
Hiring a React Native developer in the USA can cost you up to  $120,000, while the cost of the developers in the UK is $67,877. While React Native developer cost in Germany is $50,818.
Top Firms That Hire React Native Developers
Some giants of the tech industry prefer to React Native component skills for their portfolio. Some of them are.
Instagram
The social media platform Instagram started using the framework for push notifications and soon upgraded the app based on different aspects of React Native. The popularity and success of the app can inspire many to choose React Native developers.
Facebook
React Native has its origins on Facebook. So, you can expect everlasting support for the javascript library. It was developed for iOS by Facebook, but soon it emerged as a successful tool for Android also.
Walmart
An eCommerce retailer like Walmart found online app success with React Native development. The app is extremely successful and backs up the eCommerce platform very well.
Bloomberg
Bloomberg redesigned the app with more user-friendly UI through React native framework. Now the users can interact with the app more effectively.
SoundCloud
They ditched the old slower UI with React Native expertise and created a lightning-fast mobile app for users. The re-invention of SoundCloud worked for them.
Wix
Web design and hosting service Wix revamped their site navigation through the React native developers and literally got success. The new coding expertise allowed them to create swift navigation.
Read also: Top 25 React Native Apps Examples (With Company's Feedback & Results)
Why Choose eSparkBiz To Hire React Native Developers?
If you are wondering why choose eSparkBiz to hire React native developer, it is quite simple.
Whether you search for a freelancer or an in-house development team, the weight of the project still remains on your shoulder.
So, you can't concentrate on the important aspects of your project other than development.
Most essentially, eSparkBiz can help you find the best of React Native developers that have experience in the framework.
You can also find developers that have the right React component skills for adding greater apps to your portfolio.
Among others, some reasons for you to hire a React Native developer from eSparkBiz are:
Budget Friendly
With a React Native offshore developer from eSparkBiz, you can leverage a single codebase across platforms and save on your development costs.
Adaptability
You will get a development team totally dedicated to your vision with eSparkBiz. They are professional in React Native. Our developers can provide innovative solutions that will be perfect for your business needs.
Multiple Skills
The multi-talented developers in our silos are perfect for all your projects. They are well-recognized by our client. Sometimes clients are amazed by the kind of skillset developers have.
Control
If you are worried about the control of an offshore developer or a freelancer, then eSparkBiz offers the best of talents with utter control on the quality and productivity of developers.
Conclusion
We discussed everything regarding the React native developers. But, what to choose depends upon the need of a business.
So, the decision should be made analyzing the exact need of React Native framework and developers.
But, if you have decided to use the best Javascript libraries to help you develop excellent React Native apps then connect with any React Native App Development Company. Thank You.!